Building Analytics System, Building Analytics System Service & Building Analytics Installation

Downers Grove, IL, Oak Brook, IL, Chicago, IL, Tinley Park, IL, Bolingbrook, IL & Naperville, IL
Understand the Why Behind Your Facility's Operations
No one building is perfect, yet the demands put on facility owners and operators are constantly growing. Now more than ever, they are required to resolve building issues while budgeting for the future. Amongst the daily onslaught of alarms and regular maintenance issues, it makes it nearly impossible to focus on long-term planning for their building.
Improve the Efficiency, Comfort, and Financial Roadmap for your Building through Analytics
All buildings contain hidden inefficiencies or areas to improve the operation of mechanical and control equipment. Pinpointing and prioritizing these faults is a time-consuming process with virtually no end. There can be a considerable amount of energy waste with equipment that is in need of repair. Building Analytics reveals the financial impact. Building owners and operators then have a prioritized list of action items to improve efficiency, comfort, and maintenance.

With this prioritized to-do list, you are able to streamline workforce performance. Instead of wasting time merely reacting to building issues, take charge and become proactive. Not only creating a better building environment, this gives you the tools to gain an inside look into the operation of your equipment and quantifies your ROI.
Building Analytics Installation in Oak Brook, IL | Building Analytics System Service Chicago, IL | Analytics System Installation Tinley Park, IL
Use Big Data to Create an Intelligent Building
The best solution to this dilemma is to gain insights from Building Analytics which gives owners and operators the expertise to make informed building decisions. This software generates a report of ways to improve facility performance while reducing costs associated with the HVAC system.
Measure Impact based on Energy, Comfort & Financial Savings
Proactive Maintenance to Extend Equipment Life
Prioritize Action Items to Help You Make the Most of Your Facility
Expert Support from Total Automation Concepts, Inc. (TAC)
The software pulls data from various points within your building and takes it a step further through the analysis. As a facility owner or operator, this makes it easier on you to do your job and plan for the future. It also empowers you to educate others on ways to create a smarter building that saves energy and costs in the long-run.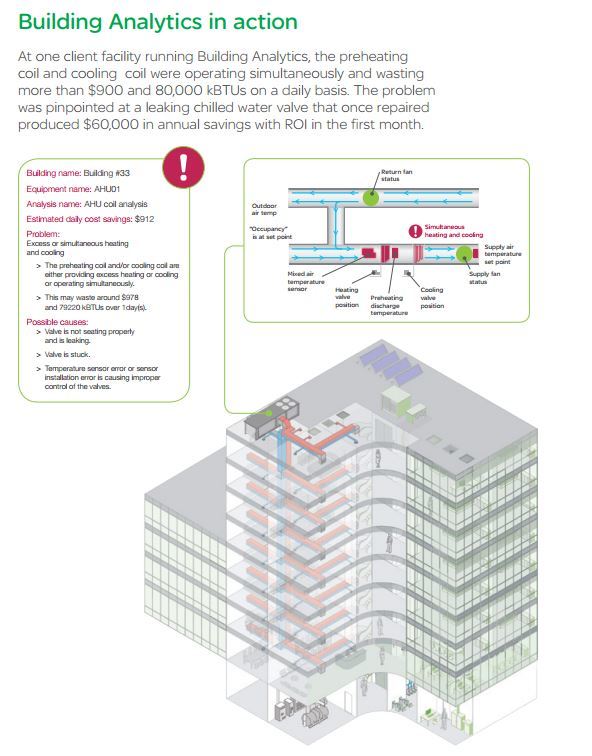 Make Informed Decisions that Lower your Energy Costs & Extend Equipment Life
Building Analytics can pinpoint which systems and equipment have irregularities, with prioritization based on energy cost, severity, and comfort impact.
You will have the assurance to completely understand why building issues are happening and how to remedy these situations.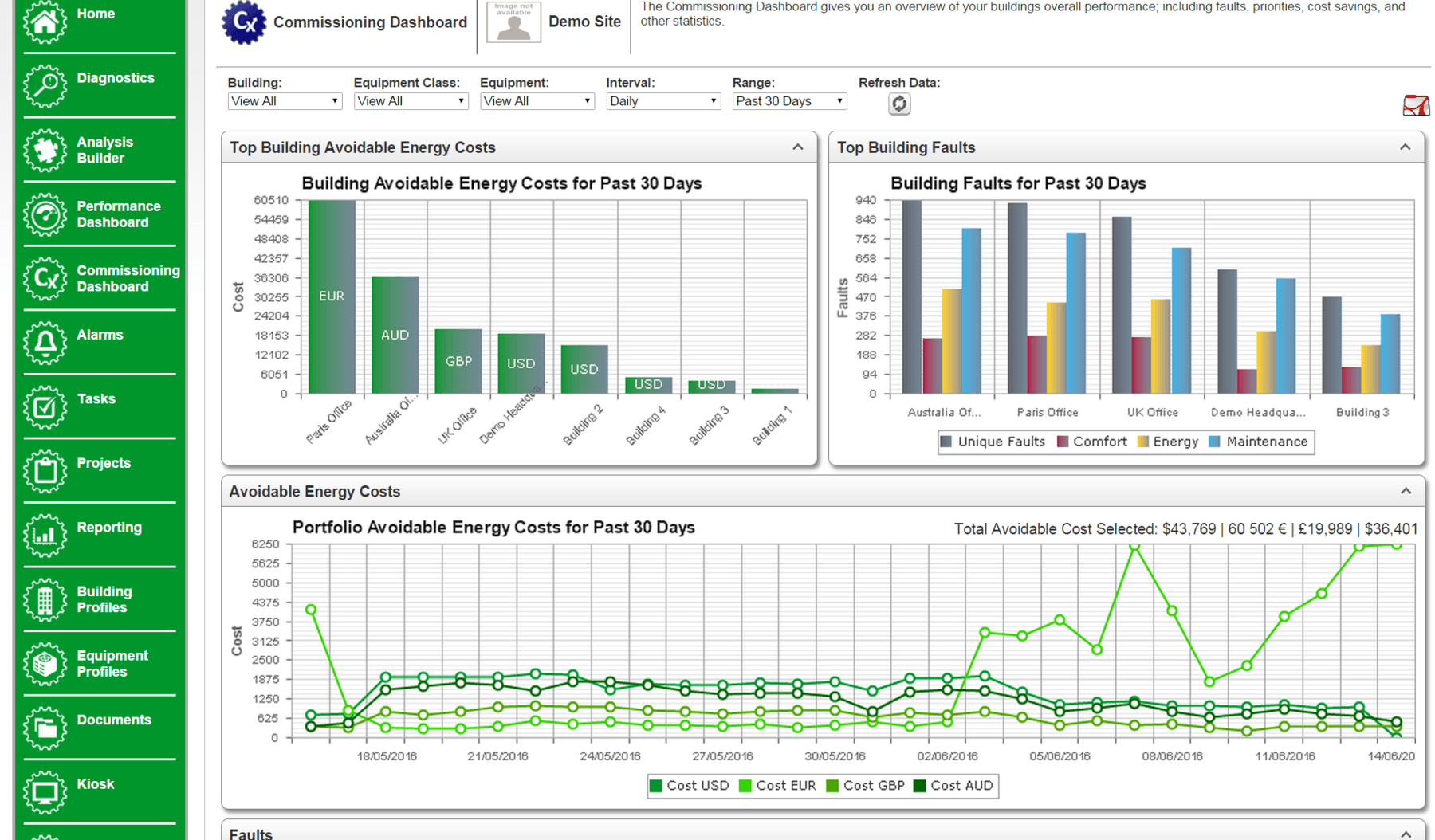 Discover how Building Analytics can help your facility save on energy costs today! Contact Total Automation Concepts, Inc. to learn more.
It is easy to overlook significant energy, efficiency, and operation savings without seeing the whole picture. Building Analytics provides data with prioritization, allowing greater understanding of the situation and ensuring quicker, guided, and more effective resolution.
There are a number of grant, loan, and financing programs available to supplement energy efficiency. To see if you might qualify for this assistance, visit the Department of Energy or Environmental Protection Agency online and speak with a Total Automation Concepts, Inc. representative today:
Environmental Protection Agency
Contact Total Automation Concepts, Inc. at 708-597-3143, and we'd be happy to customize a strategy that works for you.
Building Analytics System

∴

Analytics System Installation

∴

Building Analytics System Service

∴

Building Analytics Installation

∴

Business Intelligence Analytics ∴ Naperville, IL ∴ Bolingbrook, IL ∴ Chicago, IL

Total Automation Concepts, Inc.

February 22, 2017

2023/11/28