Temperature Control System Service, Thermostat Installation & HVAC System Integration Service

Oak Brook, IL, Tinley Park, IL, Bolingbrook, IL, Chicago, IL, Downers Grove, IL & Plainfield, IL
Create the Optimal Building Environment Driven by Comfort & Efficiency
Research shows that a building's temperature can have a significant impact on the productivity and well-being of its occupants. But when it comes to setting the right temperature for your space, it can seem that no one agrees. What's more, the average office in the U.S. spends nearly thirty percent of its operating costs on utilities such as electricity and gas for heating & cooling every year.
To reduce these energy costs, you don't have to sacrifice comfort. Making small changes to your temperature control can prove to make a big impact on your bottom line & employee productivity. A temperature control system gives you the power to set schedules according to occupancy while lowering energy when it is not needed.
Thermostat Installation in Tinley Park, IL | Temperature Control System Service Oak Brook, IL | HVAC System Integration Service Chicago, IL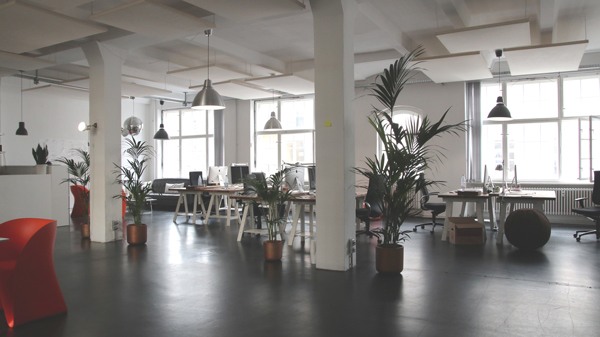 Total Automation Concepts, Inc. (TAC) provides the expertise in creating a control system that fits your specific needs.
Save energy with a professional temperature control system!!
Create a comfortable environment to maximize employee productivity
Efficiently control your building's heating, ventilation & air conditioning
Conserve energy & reduce your heating & cooling expenses
Obtain remote control of your system through a simple user interface
Our control systems measure a variety of variables to maximize the overall performance of your building. Outside air temperature, occupied space temperature and various temperatures within the mechanical system are taken in to account.
The design of your temperature control system is completely unique to your building. Outside air sensors must be able to withstand outside conditions. Occupied space temperature sensors must be compatible with the interior design, etc.
Beyond temperature control, we provide solutions that measure humidity, pressure, CO2, flow & electricity. These measurements input data into the control system to direct how your mechanical equipment should perform. The options for what your system can control are endless.
Call today to learn more about our temperature control solutions!
At Total Automation Concepts, Inc., we tailor designs to suit both new construction projects and retrofit projects for our clients across Chicagoland and Northwest Indiana.
Whether you are in need of upgrade plan recommendations, full/phased installation, or maintenance, we answer your requirements with professional, skilled, and conscientious service and we are available to provide Emergency Support 24/7.
Temperature Control System Service

∴

Thermostat Installation

∴

HVAC System Integration Service ∴ Naperville, IL ∴ Oak Brook, IL ∴ Chicago, IL

Total Automation Concepts, Inc.

February 22, 2017

2023/09/23